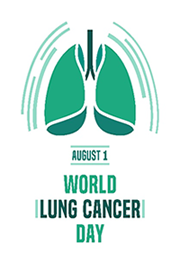 For all the flack the EPA can get, they do provide important health and safety information for the American public. Radon is one of those issues they have brought to the forefront and today it's important to remember the danger of radon and lung cancer - the #1 cause of lung cancer among non-smokers!
At ResCom Radon Solutions we view community education and radon awareness to be an important part of our mission. We know of families who have received the devastating news that a healthy family member has suddenly been diagnosed with lung cancer - and they had never smoked nor had been exposed to second hand smoke.
As this article from the EPA points out:
"Lung cancer continues to be one of the most common cancers worldwide, accounting for nearly
one in four deaths
from cancer each year. The U.S. Environmental Protection Agency's (EPA)
Indoor Environments Division
is focused on two important causes of lung cancer that may be present in indoor air: radon and secondhand smoke.
Radon
is the leading cause of lung cancer among nonsmokers, according to EPA estimates. Overall, radon is the second-leading cause of lung cancer (after smoking). Radon is responsible for about
21,000 lung cancer deaths
in the United States every year, and approximately 2,900 of these deaths occur among people who have never smoked. The only way to know how much radon may be present in your indoor air is to
test
for it.
The third-leading cause of lung cancer is
secondhand smoke
,
which is estimated to be responsible for more than
7,300 lung cancer deaths
among nonsmokers in the United States every year. Exposure to secondhand smoke also can have serious consequences for the health of children, including the triggering of
asthma
attacks."
Most people are not aware that radon exposure is the leading cause of lung cancer in non-smokers. It's not just a statistic when 21,000 people in the US lose their lives needlessly to radon-induced lung cancer every year. All it takes is to do a simple test for radon in your home, school, or workplace. If unsafe levels are found, radon can be very easily mitigated through a radon mitigation system. Check out our website for more information on how a radon mitigation system is installed. www.RadonKC.com
BE RADON AWARE and HAVE A HEALTHY LUNG CANCER DAY!
https://content.govdelivery.com/…/USEPAIAQ/bulletins/25266e5
Thanks for reading!
Tom and Georgiann Manz
ResCom Radon Solutions